Touch the Future of Live Mixing
Based on the StudioLive™ AI-series engine and controlled with battle-ready UC Surface software for Mac®, Windows®, and iOS®, the StudioLive RM16AI and RM32AI 32x16x3 rack-mount Active Integration™ digital mixers are scalable, compact, and 100 percent recallable.
Introducing: AudioBox iOne and AudioBox iTwo
Learn about StudioLive RM-Series Mixers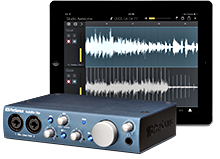 Turning your ideas into songs requires more than just an interface. When you buy a PreSonus i-Series, you're getting a seamless hardware and software creativity system for Mac, PC, and Apple iPad.
Read more about the AudioBox iOne and AudioBox iTwo
Progression 3 Now Available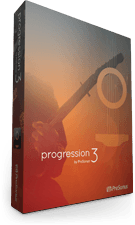 If guitar, bass, or drums are your primary instrument and you like to compose, you need Progression™ 3, now easier than ever. It's better sounding too with integrated Studio One technology.
Learn more about Progression 3
Capture for iPad now available on iTunes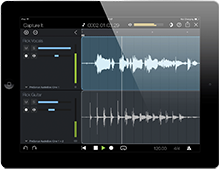 Start recording on your iPad with just one Tap. Capture Duo (free) and Capture for iPad work with virtually any iPad audio interface are now available on the iTunes App store.
Learn more about Capture for iPad